Scriblink - Your Online Whiteboard
See on Scoop.it - Tech to Remember Free online whiteboard that allows users to collaborate in real-time. No registration required. Built-in chat, image uploading, file sharing and more. Alyssa Goodman's insight: I just discovered this javascript online Whtiteboard.  It's a "virtual" whiteboard that many people can write on at once, and then you can save & share....
Flickr Link to ALL workshop photos-- →
What might we do (GDoc).... →
Re: Crowdsourcing, see Innocentive Web Site →
Version "0" of (Online) School of Data... →
1 tag
Another source for clever coordinate... →
1 tag
A possible source of clever coordinate transform... →
Watch
Amazing edu viz on flame
3 tags
How to see who's in what group in Mac Address...
I'm not sure this problem vexes too many other people, but it surely did me!  If you need to manage MANY contacts in your Mac Address Book (as I do), sometimes you want to see if a particular "Contact" is in a particular "Group," and it's not obvious how do that.  It seems easy to see a list of everyone in a Group, but NOT to see every Group a person is in! But...
2 tags
Chris Jordan's "Running the Numbers" (truly "Art... →
1 tag
Every Tree (Hierarchy) Visualization Style you'll... →
1 tag
Excellent Firefox Add-in for Sucking Down Tables! →
2 tags
Excellent list of online Data Viz Tools! →
2 tags
50 Google Charts Tricks for Your Next Classroom... →
COMPLETE Papers - Private Library - NASA ADS →
Cool new features of Astrophysics Data System (ADS) Labs let's a user see who's using a body of work… Here's a listing for the "COMPLETE" Survey of Star-Forming regions.  Try the "View as…" button…and the facets down the left.
The LHC on your smartphone! (Thanks Jennifer.) →
Visual Strategies - Frankel, Felice C.; DePace,... →
This book will offer scientists a great guide to sensible visualization!
3D gives 17% boon in Classroom?! →
AG's Talk on "Seamless Astronomy Enabled by WWT"... →
2 tags
Viewers for Maps of the Galaxy & the Universe →
If you know of online resource that offers views of the Milky Way or the Universe, in 2D or 3D, and you have two minutes, please visit this link and contribute to my effort to create a live, consolidated list of these services!  A proposal to NSF to make this kind of consolidation is in the works! (Let me know if you want to join…)
3 tags
Prezi: What do we think? →
I'd like comments from anyone who's tried "Prezi, the Zooming Presentation Editor"?…
1 tag
Slides posted from "To Tech or Not to Tech?" (talk... →
7 tags
python: The Programming Language for 2011--?
Once upon a time, I really could program.  Now, I'm lucky to have many students and postdocs who both use up all the time I could spend learning new computer languages well AND learn those languages well "for me."   As I write this in 2011, it is clear to me that python is currently the language of choice amongst the younger scientific research community.  In my own field of...
6 tags
Adobe Acrobat: PDFs can do more than you think...
There are groups of the "avant-garde" in the scholarly communication world today who think of PDF as backward and limiting.  For now, though PDF is our "standard" document format—and it is NOT yet used to its fullest potential.  So many features built-in to PDF are not commonly used…but I'll highlight just my favorite here.  Did you know that 3D models can...
2 tags
6 tags
Keynote: Presentation Software for the...
When Keynote first came out in 2003, I was a PowerPoint guru.  Being a bit of a Mac person, though, I was willing and excited to try Keynote in its early days…BUT I was disappointed with its extremely lacking feature set in comparison to PowerPoint.  Today, though, my allegiances have changed completely!  I am a Keynote guru now—I fully admit to spending way too much time on my...
4 tags
Basecamp (is easier for straightforward project...
Many of us use wikis, or Google(-like) Docs/Sites, to collaborate with each other, and those are great in many cases.  BUT, when what you want is to robustly manage the activities of group of people who collaborate both with each other and with other groups of people, in a secure and simple way, Basecamp is hard to beat.  The hard part is the cost.  This is not a free service: it will cost someone...
4 tags
Papers: A Fantastic Way to Manage YOUR Research...
For years, I used just EndNote to manage my research library, and I mostly used it for formatting citations and bibliographies in my papers (for which it is still excellent).  I would also try to keep PDFs of key papers on the hard drive of my laptop—more and more PDFs as hard drives became larger (and cheaper).  THEN CAME PAPERS, to save me from having to keep this "EndNote+PDFs all...
6 tags
ADS Labs: A Glimpse of the "Future" of Research...
"ADS" is the "Astrophysics Data System," which since the early 1990s has been the go-to site for access to ALL the literature relevant to astrophysical research (a miracle in itself).  In 2010, a new effort of ADS, called "ADS Labs" was begun, to experiment with new technologies as they relate to data-literature integration, semantic search, and more.  I (and...
3 tags
Massively Parallel (Human) Math: The Polymath... →
This group blog, together with its associated wiki, is intended to host "polymath" projects – massively collaborative mathematical research projects.    Tim Gowers initiated these efforts when he asked: Is massively parallel mathematics possible?
3 tags
An example of a very "real" scholarly blog (Danny... →
Danny Calegari's research blog is a prime example of what the "scholarly communication" future might hold. Here's his description of it:  Danny Calegari's research blog. I intend to document my research, describing the work in more speculative terms, and outlining more (perhaps tenuous) connections to other mathematics that I might write in a paper. I also intend to document my...
8 tags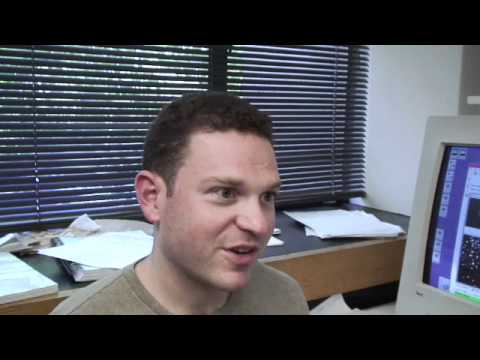 9 tags
Boxee: A Vision for Academia's Future
When I first saw Boxee in 2010, and installed in on a Mac Mini connected to a projector in my den to manage home entertainment, it blew my mind that it was free software.  I'll explain what I think Boxee has to do with research in just a minute, but here's what it is in a nutshell, as quoted from Question 8 of the Boxee FAQ: "8. What can I watch on my Boxee? If it's available...
5 tags
Skype: A+ for voice; B for interface; C+ for...
It's hardly necessary to explain the utility of Skype to anyone these days, but I list it here in order to qualify what it is/isn't good for.  Clearly, it's fantastic (A+) for "free-ish" voice communication on a multitude of devices, and ~everyone knows that.  Its interface LOOKS really nice, but even the tech-savviest of us get lost in it all the time (B).  The worst...
5 tags
yuuguu: The easiest way to screen share 1:many
-Too many places to be at once? -Too many collaborators around the country or the world?   -Too many meetings to be at?   -Too much carbon in the atmosphere? -Too many collaborators complaining they "couldn't get screen sharing to work right last time they tried…"? Screen-sharing and web-conferencing sound like great solutions to so many collaboration problems, but very...
7 tags
Adobe Illustrator
Adobe Illustrator is a very powerful inherently object-based (rather than pixel-based) image-editing program.  Illustrator's companion, Adobe Photoshop, is better for dealing with pixel-based files where one wants to manipulate the look of an image, rather than computer-generated objects within an image. Many scientists think Illustrator isn't for them, and for many, that's correct. To be...
6 tags
Adobe Photoshop
Adobe Photoshop is a very powerful inherently pixel-based (rather than object-based) image-editing program.  Photoshop's companion, Adobe Illustrator, is better for dealing with object-based files that have curves, shapes, or text in them one wants to edit as "objects." Many scientists think Photoshop isn't for them, and for many, that's correct. To be...
2 tags
Do You Need Your Own Website While On The Job... →
Here's a good article from the Chronicle of Higher Education on whether (more like how, really) job-seekers should have (build) a web site showcasing their work.
12 tags
Watch
Seamless Astronomy: Keynote at Sage Bionetworks Congress (April 2011) The embedded video here is just a teaser—the full 29 minutes (with intro + Q&A) is online at this FORA.tv site.  This talk is a good summary of why and how astronomical research is facilitated by the "seamless" integration of research data, literature, and software.  More information, including an online...
4 tags
Email & Browsers (Too generic to matter?!)
It's not true that one email program or browser is as good as the next, but which to use has really become a matter of personal preference less than functionality.  Sure, one email program or browser can do some things better than another, but the subtle differences aren't worth discussing here, for now. Sorry.  [FYI, on any given day, I use a mixture of the Safari, Firefox &...
5 tags
Dropbox: Collaboration Simplified
A lot of what you read and hear about the "cloud," and information stored there, is hype.  But, Dropbox is real, and it's unbelievably easy.  ANY document that you might want to share with others, and/or collaborate on with others can be stored on Dropbox as if it was on your own computer (Mac, PC, Linux and mobile). I have come to rely on Dropbox to store any file I'm...
3 tags
(La)TeX: Who *has to* use it?
Once upon a time, there was no Microsoft Word on scientists' computers…only TeX.  Way back in 1977, Donald Knuth designed his own typesetting system and released it to the public a few years later.  It produced AMAZING-looking documents that took advantage of all that the typography of the early 80's had to offer.  Today, TeX is still in widespread use (primarily as its fancier...
4 tags
Microsoft Word is Still an Essential Tool, even...
Microsoft Word is the object of some derision amongst some nerd friends of mine.  But, truth-be-told, if one wants a WYSIWYG text-editor, and a long-document with section headings, etc. is being edited, Word is what you want.  TeX is great for integrating all the pieces of a scientific publication, but let's face it, it's not exactly intuitive and flexible.  Some would argue that Word...
5 tags
Apple's Pages is best for Graphical Snobs
If you're a font & graphics snob like me (or like Steve Jobs), then Apple's Pages is likely the best GUI text-editor/layout program for you.  Microsoft Word is still better, IMHO, for long documents and things like indexing, tables of contents, label formatting, etc., but Pages does layout that rivals what the "pros" use.  It's surely good enough for me!  (And,...
5 tags
MORE Astronomy Software →
There are many lists of Astronomy Software online, here's one that's meant mostly for amateur astronomers…
6 tags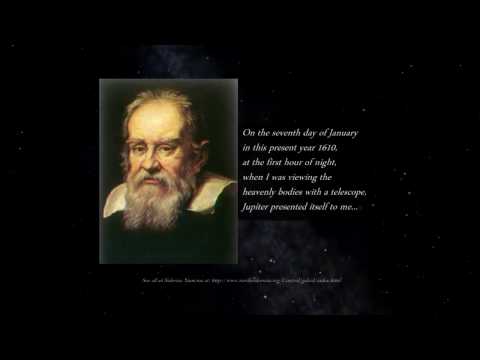 7 tags
WorldWide Telescope: The Universe for Everyone
WorldWide Telescope is a "Universe Information System" useful as both an educational and research tool.  It is the best platform I know for seeing and exploring all-sky astronomical images, and for overlaying views of the sky in different electromagnetic wave bands.  The ability to make Tours within WWT lets people communicate with each other about the Universe, using the WWT imagery...